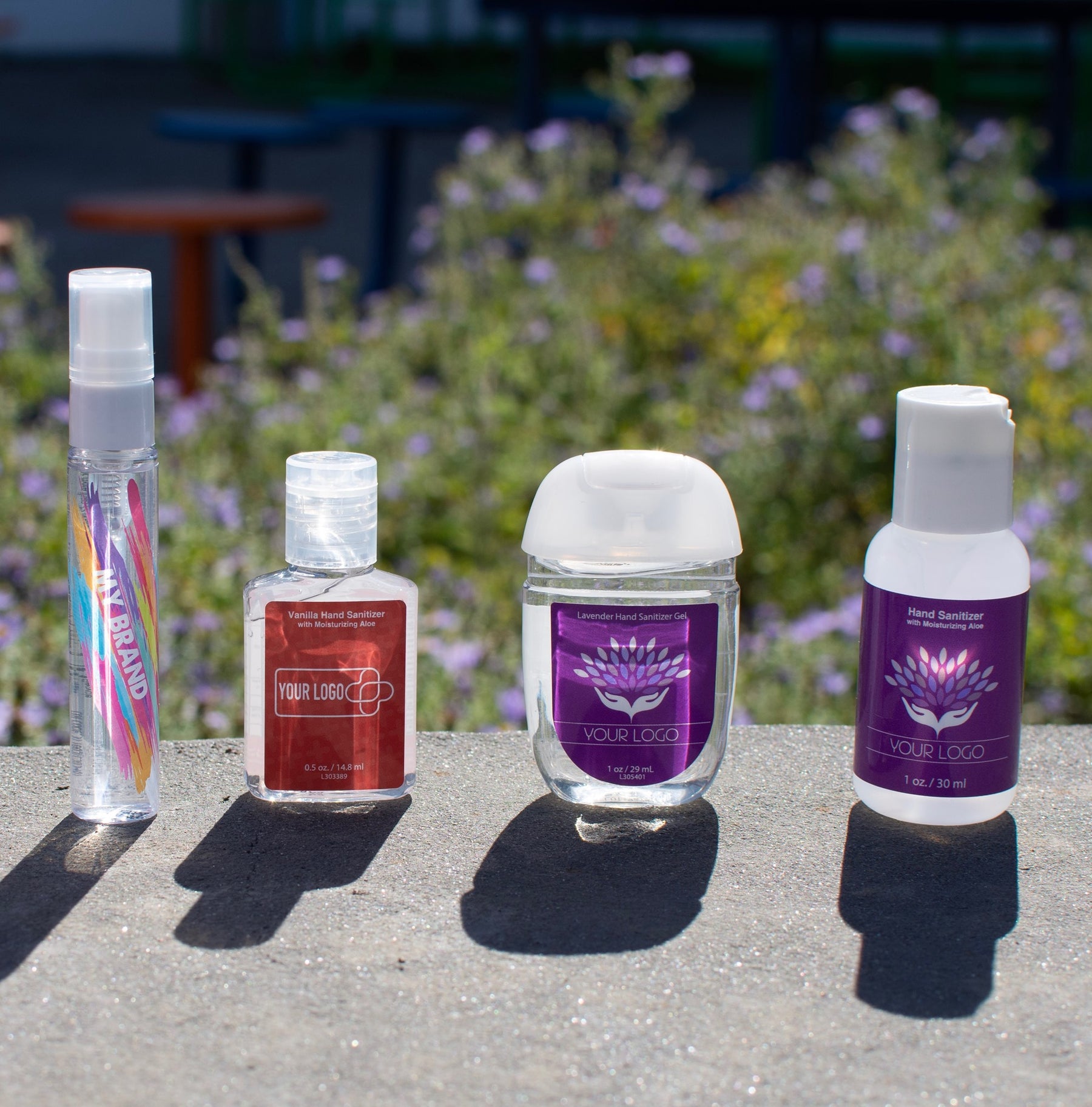 Branded Hand Sanitizers and COVID-19
Hand Sanitizer- never before has keeping your hands clean been as important as today. The COVID-19 outbreak has made branded hand sanitizer the most useful and sought after product of 2020. Branded hand sanitizers have always been a popular tradeshow item where shaking hands and meeting large amounts of people allow the transmission of the common cold or seasonal flu. In today's world all businesses, events, restaurants, retail stores, offices should consider branded sanitizers of some type for clients, participants or employees.
We have provided branded hand sanitizer to our clients for over 20 years for general-purpose use and our manufacturer produces it in the USA. Furthermore or manufacturer has not risen pricing despite demand. When we eventually do get back to business and attending events, tradeshows and other public gatherings hand sanitizer will be appreciated by your customers like never before.
We are taking orders and will be fulfilling requests in the order they are placed so reach out so we can answer your questions.