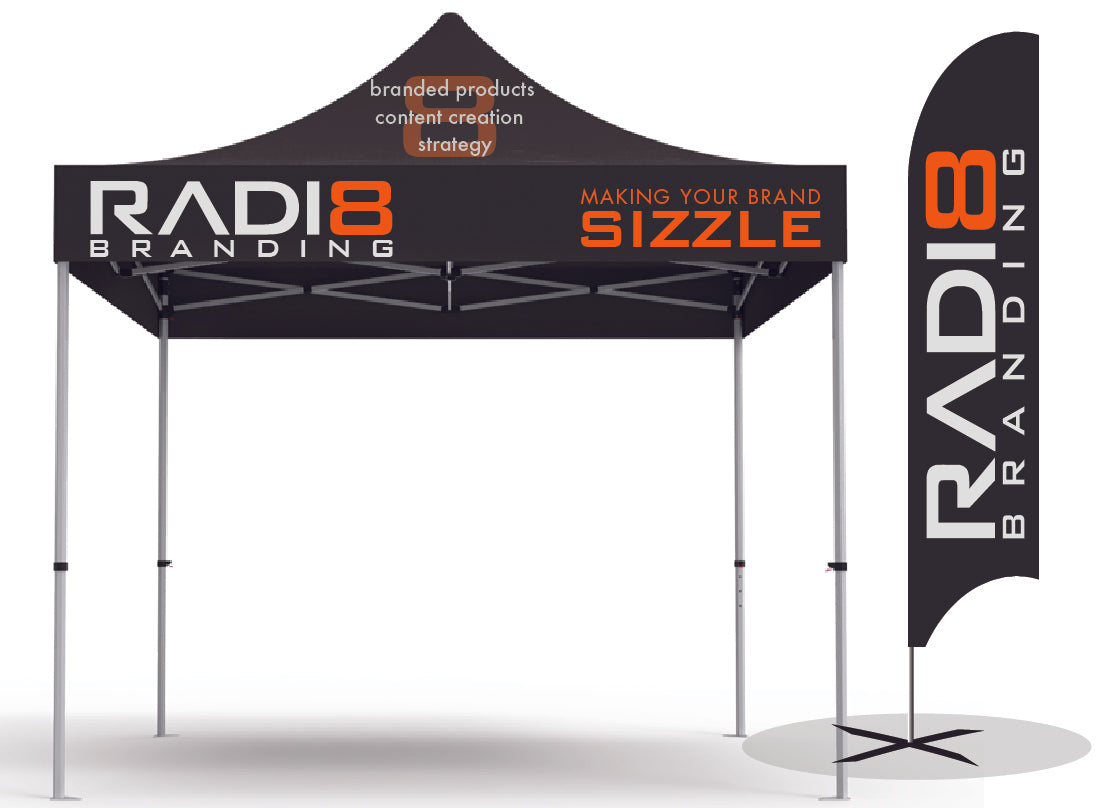 Tents,Canopies, Pop Ups- or what ever you call them
Canopies continue to be important for both marketing and now for daily business during the COVID-19 crisis. Many businesses have been forced to use curbside pickup or remote locations during the crisis. Canopies are an essential tool for brands, retail stores and restaurants that want utility and visibility.  Event tents are one of the most popular items we make for our clients says Andrew Mencinsky of Radi8 Branding.
Canopies come in a variety of sizes, shapes and styles allowing you to choose what fits your image and needs.  Some popular trends include inflatable tents, odd shapes and full color graphics on walls and sides. When choosing the most popular 10 x 10 size make sure you choose a 600 Denier fabric canopy and a heavy duty hexagon frame. Frames come in two materials either Aluminum (light weight) or Powder coated steel ( Heavier Duty)
Most importantly don't be  lured by inexpensive cheapo tents on Amazom or other third party sellers. Almost without fail these tents will disappoint you in the short term and leave you open to the elements in the long term.